A Whole New Indoor Garden Experience!
---
Hello, Plant Parents-
We've been talking about our new journal and screenshot modes for months and now they're here! These features are available in the downloadable version of the game. Remember to use the Itch app for the best experience.
Find the Journal and Screenshots in the upper left hand corner of the main apartment.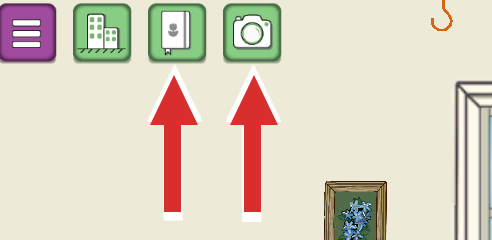 JOURNAL
Keep track of what plants you have purchased, which are available to you, and what plants are still locked.
Keep track of what artwork you have purchased, which are available to you, and what artwork is still locked.
View your screenshot scrapbook.
Achievements—Now you can see what achievements are available in the game, and what you need to do to unlock all achievements.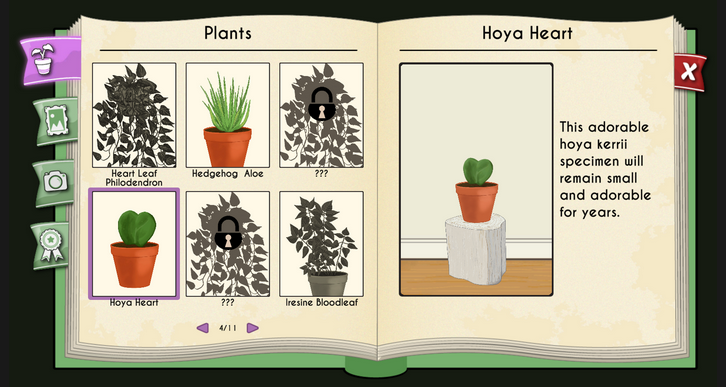 SCREENSHOTS
Now you can take screenshots of your apartment WITHOUT coins. Several people have asked for the coin visibility to be off when taking a screenshot and here it is!
Use your cursor to "grab" the frame and move it until you like your placement. Press on the camera icon to take the image.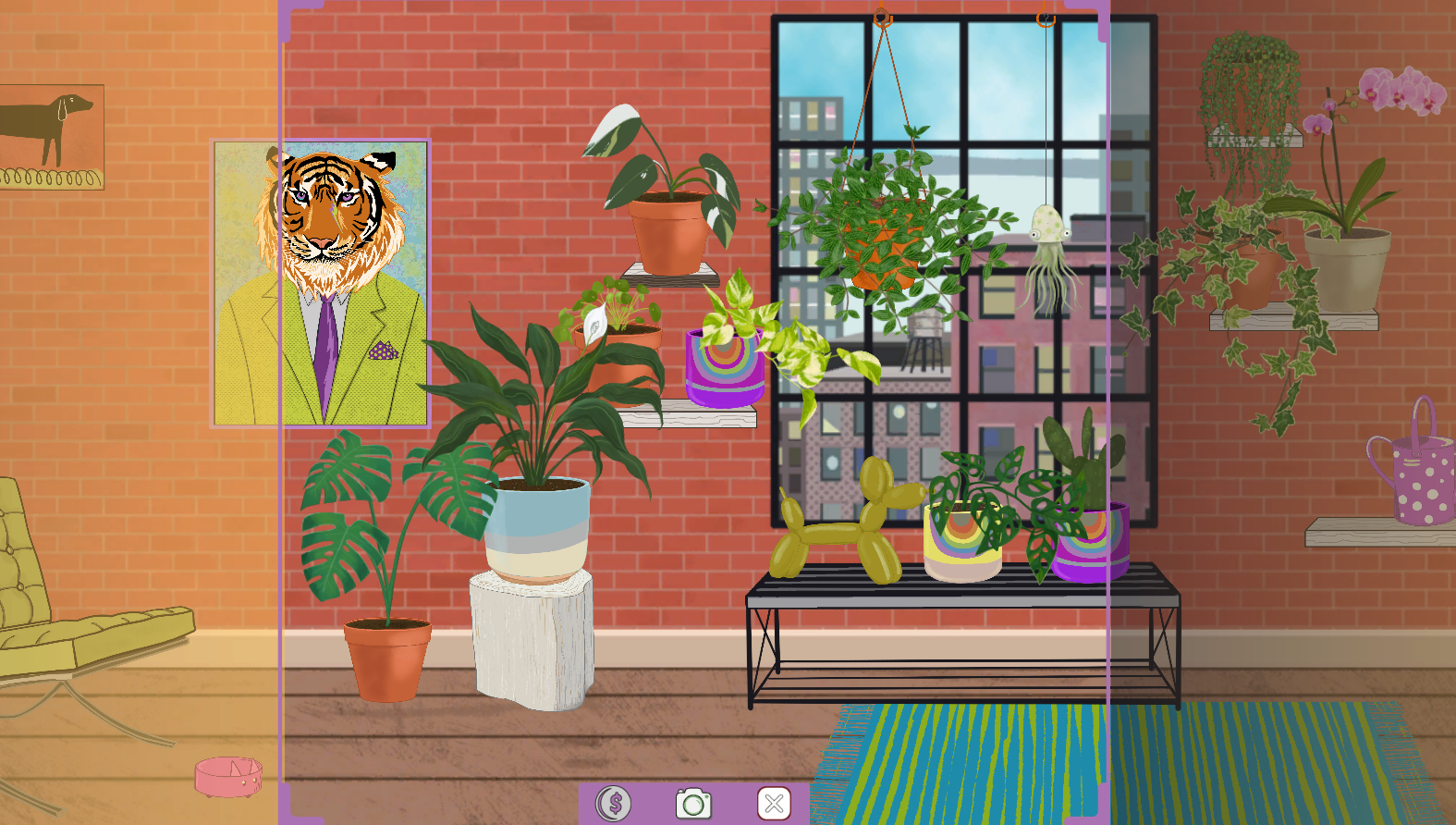 View your screenshots in your journal.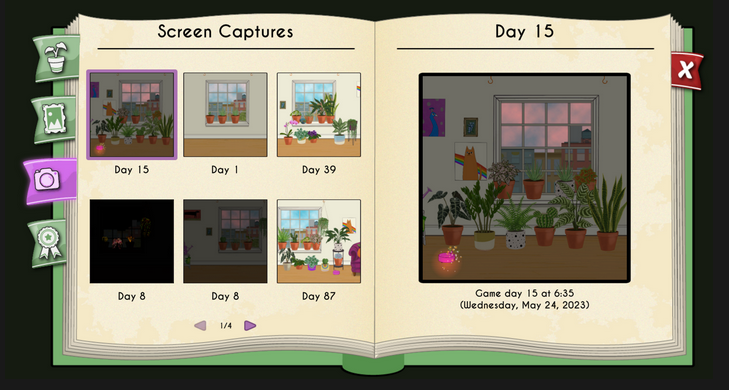 OTHER NEW ITEMS
New apartment extension! We took out the door and gave you more space for plants.
Lowered the price of the second apartment.
Brand new plant stores on both levels.
Fixed bugs to keep the background from interfering with pop ups.
Updated some artwork and sounds.
Added back in the 'mute all' button.
Quality of life fixes on colliders, watering, coin collection.
Fixed several achievement issues.
Polished UI elements.
Updated credits screen.
New clock and coin counter.
Added more placement anchors for artwork in apartment extension.
As always, we love to hear your feedback~ Leave us a review or a comment or join us on DISCORD to share screenshots or ideas you would like to see in the game!
XOXO// Jennevieve and the Short Leg Studio Team